Product details
Upper: 80% glove leather, 20% suede
Lining: 100% satin
Sole: 100% suede
Colour: dark brown
All materials are 100% Made in Italy.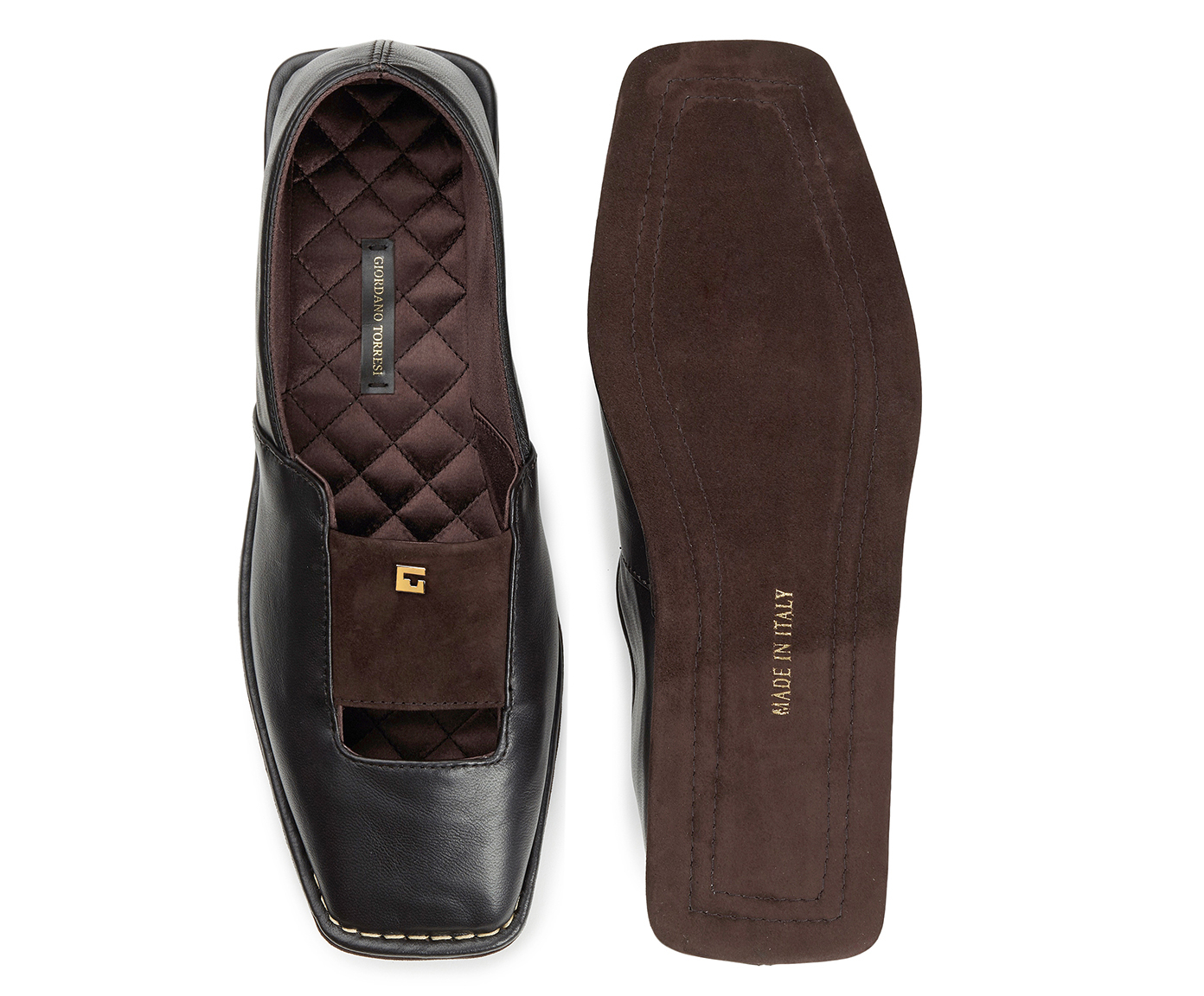 MORE DETAILS ON VESTA
X
VESTA
« Une pantoufle pensée pour le nouveau mode de vie de notre époque. Un gant,une légèreté mais toujours avec une main luxueuse et un design moderne. L'ADN Giordano Torresi pour des moments intimes et détendus dans son intérieur.» Estelle Morelli
INSIDE VESTA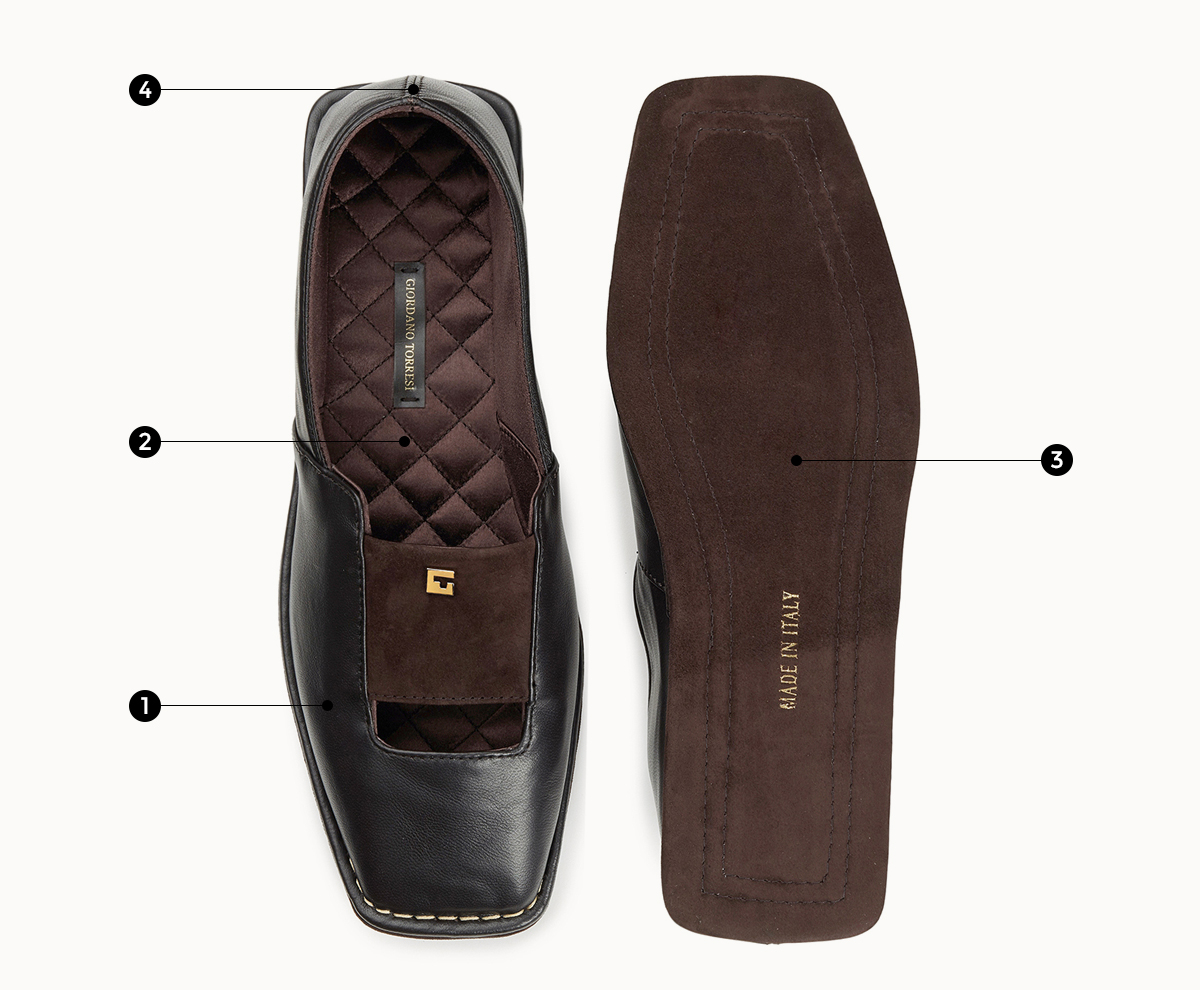 1. The upper material is in soft leather. Between the leather and the lining a layer of foam rubber has been inserted, in order to ensure an enveloping fit.

2. Feet rest on matelassé silk, supported by a layer of memory foam.

3. A further layer of memory foam has been covered with non-slip suede, suitable for walking on the most delicate floors.

4. You can wear them with the heel counter down.