Product details
Heel height: 10 cm
Basic style's upper: 100% suede
Lining: 100% lambskin
Sole: 100% leather
All materials are 100% Made in Italy.
The brushed leather sole, made in Tuscany, has been treated to guarantee maximum adherence to the ground.
The heel caps, made of two technical materials, guarantee resistance to wear.
X
ATENA
«Confortevole eleganza» Giordano Torresi
«Pour rendre gloire à notre plus gros concept de la Maison qui est le confort, ce modèle de Pump sur talon aiguille est le résultat de plusieurs années d'étude pour obtenir le brevet qui guidera tout nos modèles sur une fabrication exceptionnelle au service d'un confort unique pour ce type de soulier» Estelle Morelli
INSIDE ATENA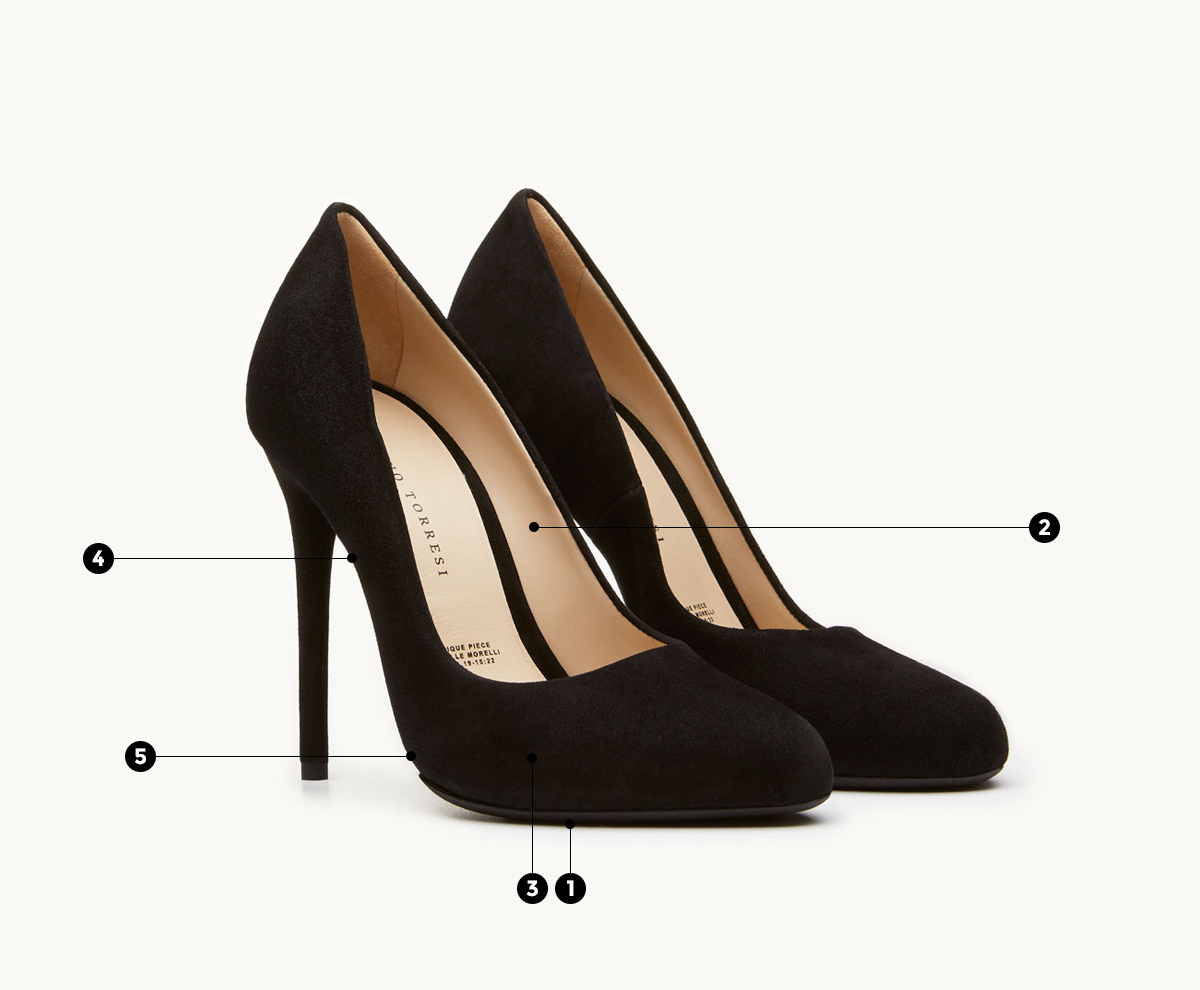 1. The Sole

The shoe toe is supported by the leather sole, while the arch of the foot is covered in soft leather. This technique makes the pace stable and the fitting flexible

2. Non-slip lining

The lining has been made of a non-slip material, which hugs the foot and keeps the fitting stable.

3. Footbed and memory foam

The soft footbed is made with memory foam inserts, which provide the foot with comfort.

4. Innovative insole

The insole has been designed to adhere to the natural curve of the foot in order to distribute the weight on the whole foot and make the pace confident and steady.

5. The footprint

• The curve has been designed on the natural foot anatomy to guarantee stability and accompany the natural bend of the foot when walking.