Product details
Heel height: 7cm
Upper: 50% polished calf leather, 50% PVC
Lining: 100% lambskin
Sole: 100% leather
Colour: black/biscuit
All materials are 100% Made in Italy.
The brushed leather sole, made in Tuscany, has been treated to guarantee maximum adherence to the ground.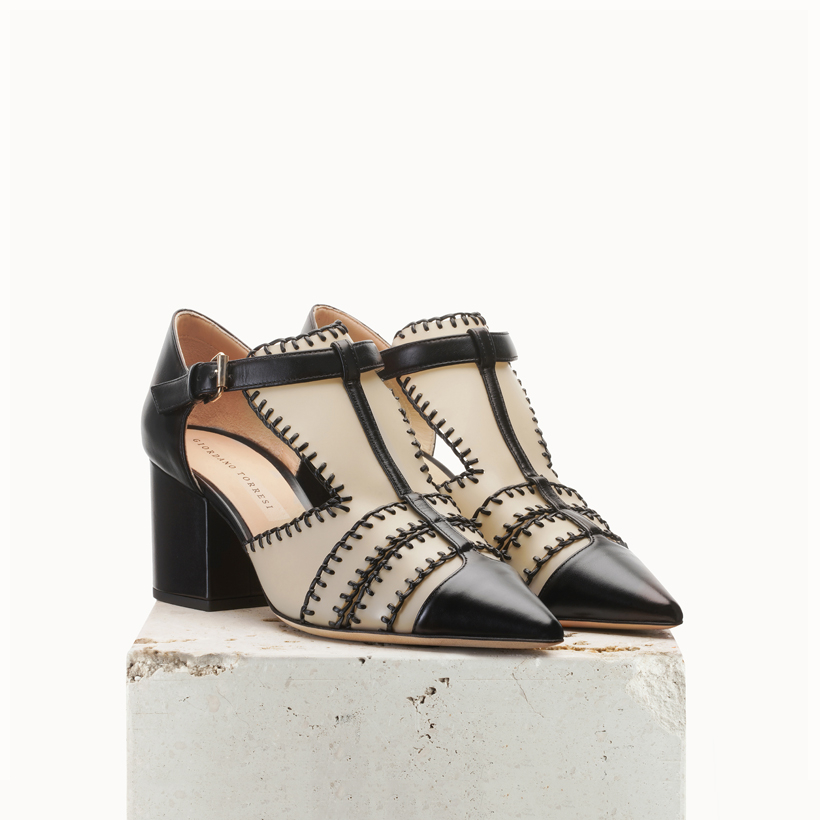 MORE DETAILS ON POLIDORA
X
POLIDORA
«Du tressage comme mix matière pour cette nouvelle ligne , sur ce model l'idée etait encore de mix les époque les codes» Estelle Morelli
INSIDE POLIDORA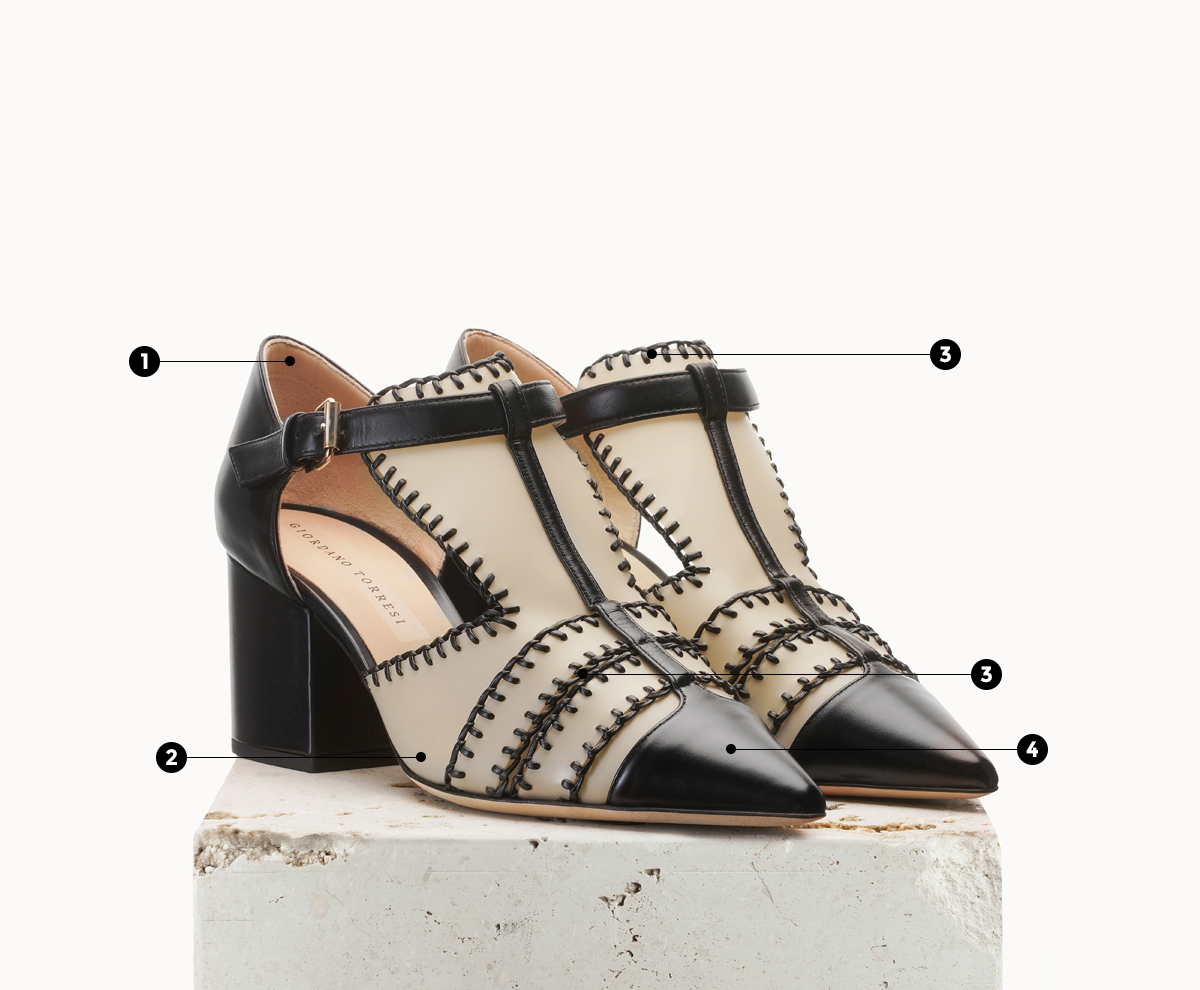 1. Rifiniture pregiate

La rifinitura in pelle ai bordi della camoscina antiscivolo è un dettaglio esclusivo, che dona uniformità alla fodera quando la scarpa è indossata.

2. L'impronta

La curva studiata sulla naturale anatomia del piede, è altro elemento che dona stabilità e accompagna la flessione del piede durante il passo.

3. Intreccio in pelle

Le cuciture ai bordi alla scarpa sono intrecci di sottili fili in pelle. È una rifinitura di pregio che viene eseguita a mano su ogni scarpa.

4. Modello a punta

Il modello a punta di questa décolleté è studiato per garantire comodità ad ogni passo. La décolleté rappresenta da sempre il connubio tra femminilità ed eleganza.