Product details
Heel height: 7cm
Upper: 50% polished calf leather, 50% PVC
Lining: 100% lambskin
Sole: 100% leather
Colour: black/biscuit
All materials are 100% Made in Italy.
The brushed leather sole, made in Tuscany, has been treated to guarantee maximum adherence to the ground.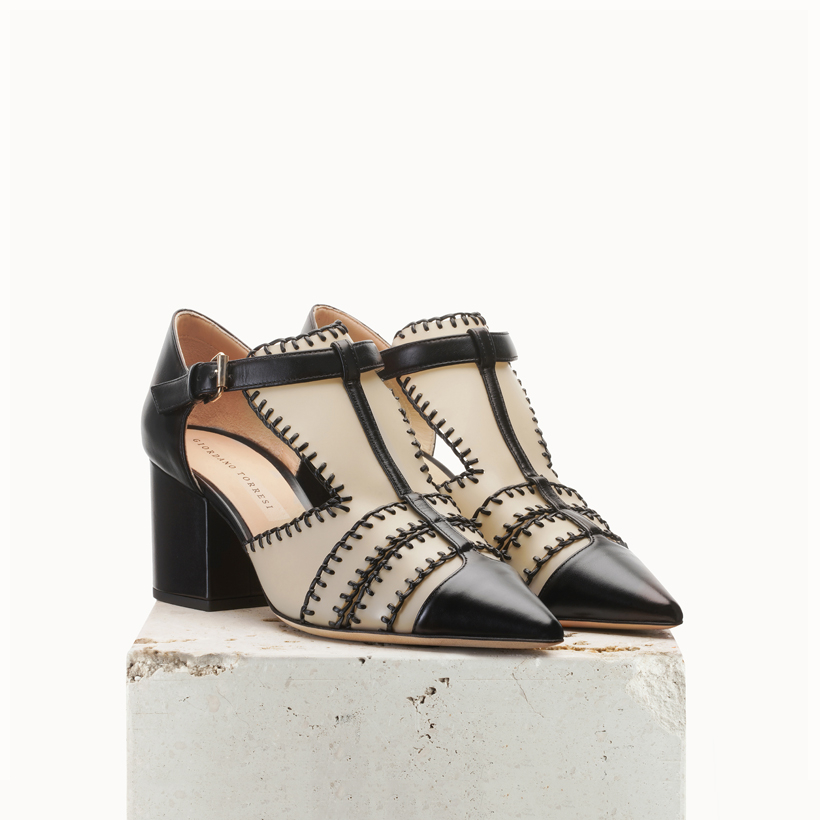 MORE DETAILS ON POLIDORA
X
POLIDORA
«Du tressage comme mix matière pour cette nouvelle ligne , sur ce model l'idée etait encore de mix les époque les codes» Estelle Morelli
INSIDE POLIDORA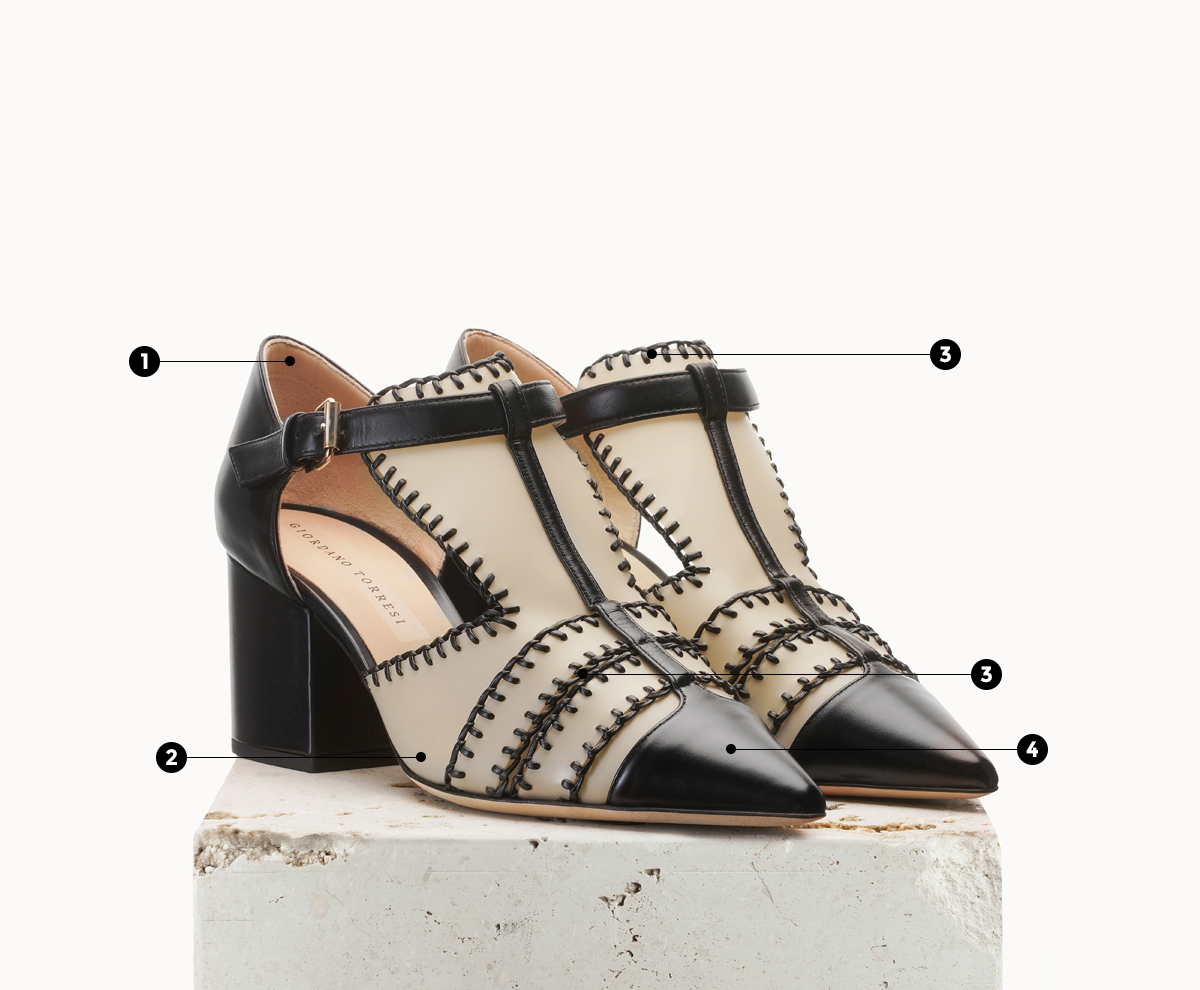 1.REFINED HEMLINE

The leather hemline around the non-slip suede tongue padding is that refined detail, which gives the shoes uniformity when worn.

2. THE FOOTPRINT

The curve has been designed on the natural foot anatomy to guarantee stability and accompany the natural bend of the foot when walking.

3. LEATHER INTERWEAVING

The sewing on the hemline of the shoes are thin interwoven leather threads, which are handmade by our expert leather artisans on each shoe.

4. POINTED-TOE STYLE

The pointed-toe has been designed to guarantee comfort at every step.